Three Days of TAG Edinburgh 2022 – "Revolutions"
According to the motto 'Thinking outside the box' and thankfully to ReForum, I was able to participate in the 43rd conference of the Theoretical Archaeology Group (TAG) in Edinburgh. Against the picturesque backdrop of Holyrood Park in the heart of the city, I plunged into three intense days full of curiosity, diverse topics, professional discussions and cheerful conversations, which were accompanied by the recurring realisation, that British folks can't manage to make a decent coffee.
Even though the nationwide strikes in the transport and health sectors led to cancellations of some lectures, this hardly diminished the range of international and interdisciplinary contributions (link to abstracts[1]). 
Despite the challenges of session hopping, I was able to listen to many different topics that opened new perspectives and ideas for my own theory work and its implementation. I would like to highlight some aspects, apart from David Wengrow's[2] opening keynote and several Iron Age topics.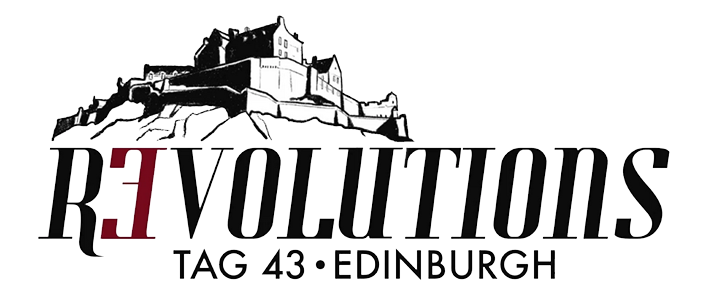 The session 'Absence: perspectives from archaeology and heritage' focused on individual finds as well as entire regions and discussed the possibilities for archaeology arising from dealing with absence. For example, Rebecca Rennell and Emily Gal[3] debated the remoteness of the Outer Hebrides in the Bronze Age and modern times. They raised the question of whether islands as remote places, rather reflect a modern filter of discovery than a lived prehistoric understanding of space. 'Remoteness' in this sense plays a significant role for South Westphalia from the point of view of research history. It can further lead to investigations about how the everyday spatial practices of the Iron Age produced the 'seclusion' of certain places and how this affected settlement dynamics.
The full-day session 'An Archaeology of Non-human Life' was particularly exciting. The analysis of chalcolithic fortifications as living architectures[4] and of a Cretan Bronze Age burial complex with regard to its various effects on movements, sensory perceptions and specific burial practices[5], gave new impulses for my own methodology. But above all, it were the approaches to the relationship between humans and other living beings that caught my attention independently of my own research questions. Beavers with their 'landscaping geopractices'[6] and interdisciplinary research on reindeer-human relationships[7] were discussed in several papers. Even though there are hardly any direct references to human-non-human relations in South Westphalia (apart from a few pollen analyses), they should always resonate in a practice-space-related landscape archaeology in the sense of 'Life Worlds'.
Also with regard to hoards and their specific practices ('Deposition in detail – has there been a revolution, or have we missed it? ') interesting approaches emerged from the work of Lindsey Büster[8] and Sabrina N. Autenrieth[9]. Büster discussed the emotionality and practices behind individual deposits in Late Iron Age round houses, the majority of which belong to groups of objects that are considered of little material or symbolic value. She argued that through associated personal memories and feelings, these become relics of everyday life and therefore receive special treatment. Autenrieth questioned the conventional categorization of Bronze Age hoards into type or function groups in the Rhine Valley and offered alternatives by pointing out the relation of the finds to the human body (on-body, in-hand, non-body). In combination with Edward T. Hall's idea of proxemics (intimate space, personal space, social space), she also discussed more private practices of depositions 'close to the body' versus public group activities. The socio-spatial aspects, which arise especially from the second example, could open up a new component for the hoards and single finds of South Westphalian hillforts.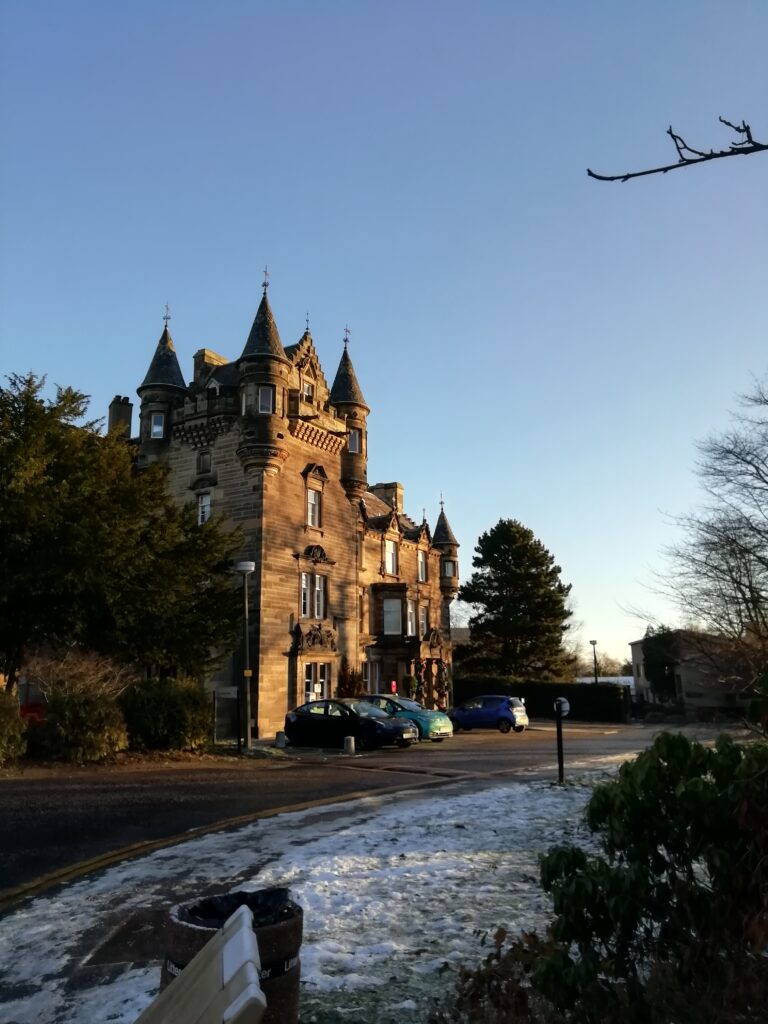 Last but not least, a few words about the, as the organizers ironically admitted themselves, nerd session 'The Elder Trowels: What have archaeologists learnt from time spent in Tamriel (etc.)?', which I spontaneously joined in. The 'etc.' referred to virtual space in general or to computer games such as The Elder Scrolls and The Legend of Zelda, to comic superheroes but also to the fantasy world of Game of Thrones. While the castles of the latter were mapped and analysed with all GIS has to offer to investigate the materiality of an immaterial world[10], Mikel Herrán[11] discussed the temporality and dynamics of reimagined landscapes. Stephanie Aulsebrook[12] dealt with the perceptions of metals and the question of who needed which (socially acquired) skills in order to be allowed to use the different products at all. This session shows how much potential there is in 'thinking outside the box'.
I would like to thank ReForum for the opportunity to participate in this conference and I hope to include some of the ideas and perspectives presented above into my own work. Although I couldn't hold a candle to the winners of the Antiquity Quiz, it were the personal encounters over the much tastier tea or cider in the breaks and evenings that count at the end.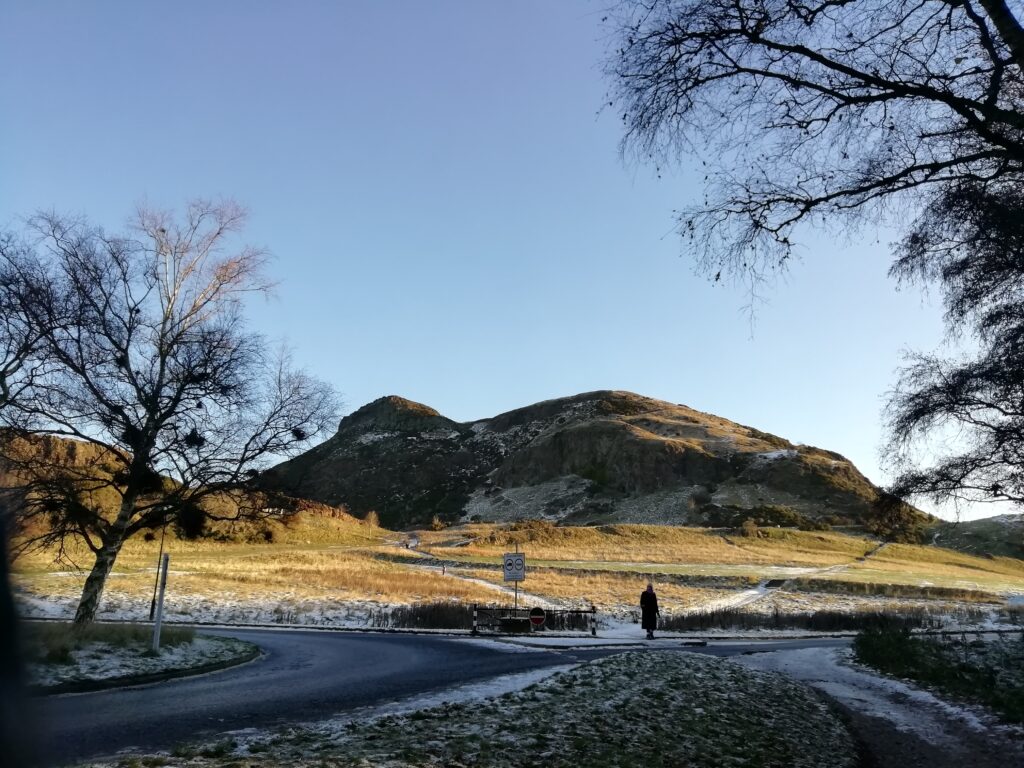 [1]  https://tagedinburgh2022.files.wordpress.com/2022/12/tag-2022-abstract-book.pdf.
[2] University College London.
[3] University of the Highlands and Islands.
[4] Ana Vale, University of Porto.
[5] Anastasia Chysanthi Solomou, Independent Researcher.
[6] Nick Overton, University of Manchester; Shumon T. Hussain, Aarhus University/Kamilla Lomborg, Aarhus University/Nathalie Brusgaard, University of Gronningen.
[7] Anna-Kaisa Salmi/Emily Hull/Päivi Soppela/Sanna-Mari Kynkäänniemi/Henri Wallén, University of Oulu; Morgan Windle, Christian Albrechts University of Kiel; Sarah Pleuger/Robin Bendrey, University of Edinburgh.
[8] Canterbury Christ Church University/University of York.
[9] University of Bourdeaux.
[10] Jorge Rouco Collazo, University of Granada, Project link: https://digibug.ugr.es/handle/10481/58562.
[11] University of Leicester.
[12] University of Warsaw.