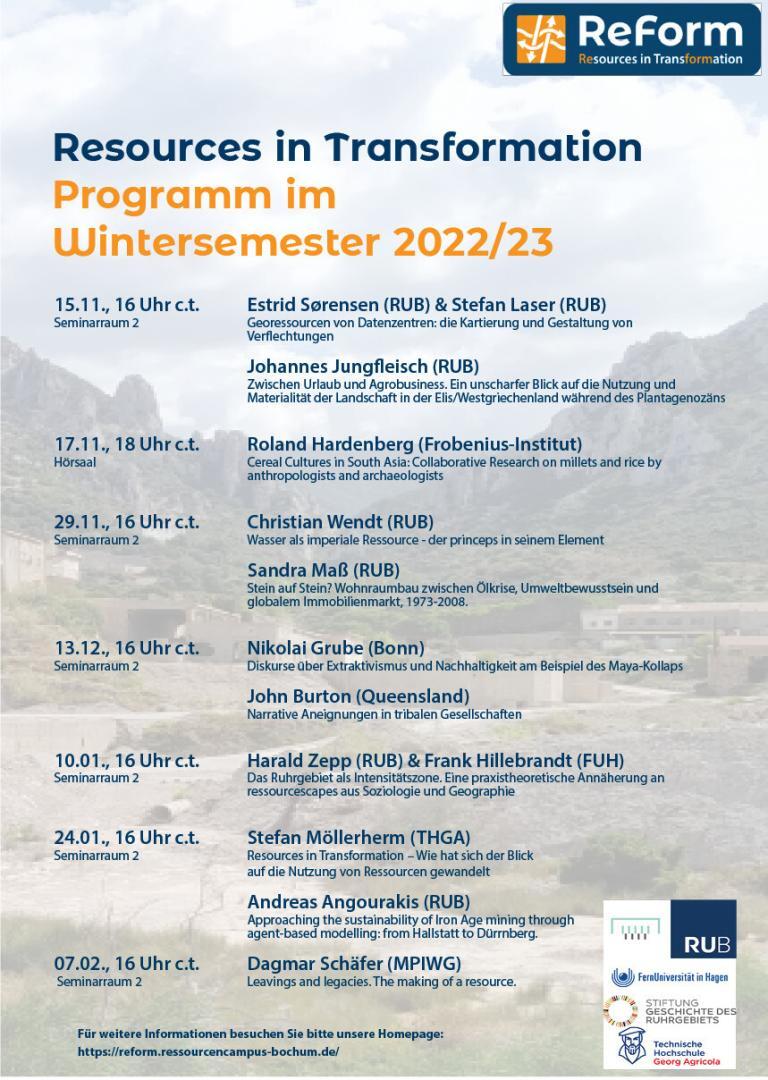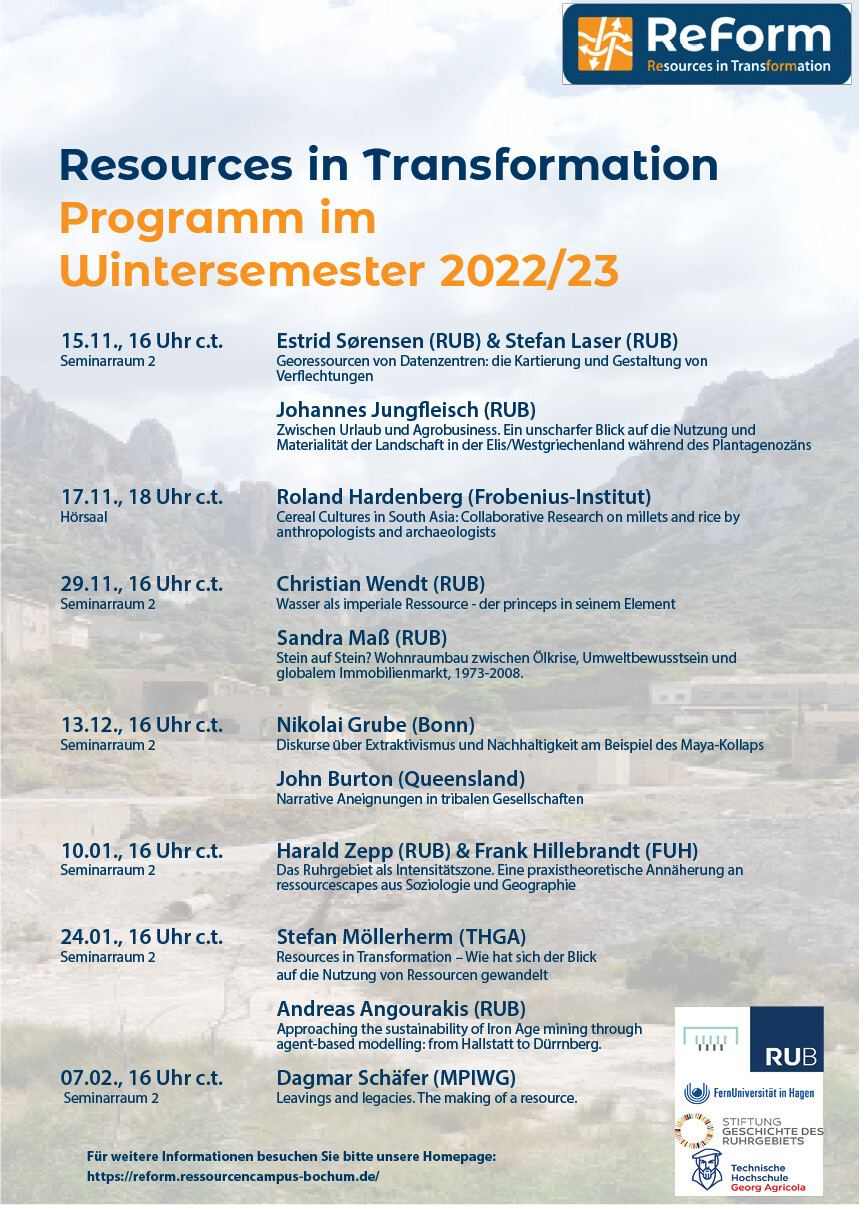 Das Kolloquium findet jeden zweiten Dienstag im Semester um 16 Uhr ct. statt.
Ort: Haus der Archäologien
Studierende und Interessierte sind herzlich eingeladen. 
Es besteht die Möglichkeit per Zoom teilzunehmen. Bitte melden Sie sich hierfür mit einer kurzen Mail an reform@ressourcencampus-bochum.de an.
Estrid Sørensen & Stefan Laser (RUB): Georessourcen von Datenzentren: die Kartierung und Gestaltung von Verflechtungen.
Johannes Jungfleisch (RUB): Zwischen Urlaub und Agrobusiness. Ein unscharfer Blick auf die Nutzung und Materialität der Landschaft in der Elis/Westgriechenland während des Plantagenozäns
Roland Hardenberg (Frobenius Institut): Cereal Cultures in South Asia: Collaborative Research on millets and rice by anthropologists and archaeologists
Christian Wendt (RUB): Wasser als imperiale Ressource – der princeps in seinem Element
Sandra Maß & Lisa Gerlach  (RUB): Stein auf Stein? Wohnraumbau zwischen Ölkrise, Umweltbewusstsein und globalem Immobilienmarkt, 1973-2008
Nikolai Grube (Bonn): Diskurse über Extraktivismus und Nachhaltigkeit am Beispiel des Maya-Kollaps
John Burton  (Queensland): Narrative Aneignungen in tribalen Gesellschaften
Harald Zepp (RUB) und Frank Hillebrand (FU Hagen): Das Ruhrgebiet als Intensitätszone. Eine praxistheoretische Annäherung an ressourcescapes aus Soziologie und Geographie
Stefan Möllerherm (THGA): Resources in Transformation – Wie hat sich der Blick auf die Nutzung von Ressourcen gewandelt
Andreas Angourakis (RUB): Approaching the sustainability of Iron Age mining through agent-based modelling: from Hallstatt to Dürrnberg.
Dagmar Schäfer (MPIWG): Leavings and legacies. The making of a resource